Introduction of our small home used wood pellet mill:
1.Widely option on raw material,material with low cost ,and easier to get.
2.Small home used wood pellet mill power can be electric motor or diesel engine or PTO driven according to the different needs.
3.Small home used wood pellet mill can be used for making sawdust pellet as biomass fuel or make feed pellet as anmial feed wood pellet mill.
4.Small home used wood pellet mill is small in size ,easy operation,saving energy.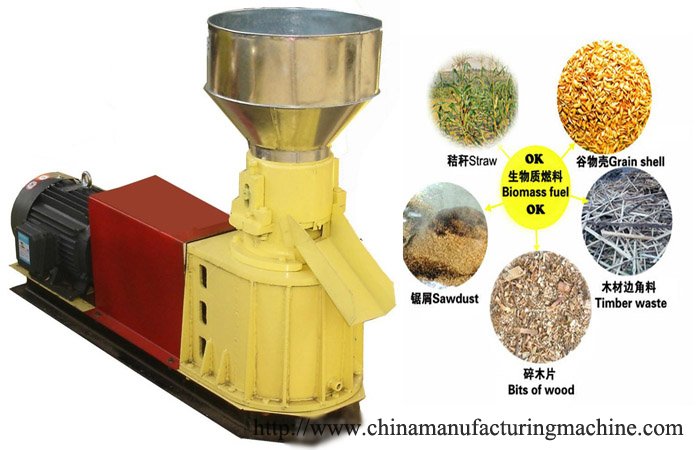 Raw materials for small pellet mill
Raw materials for our home used wood pellet mill:
Wood waste, sawdust, branch, palm tree; bean straw, wheat straw, corn straw, cotton straw, rice straw, rice husk; cotton hull, peanut hull, rice hull, palm tree, coconut shell.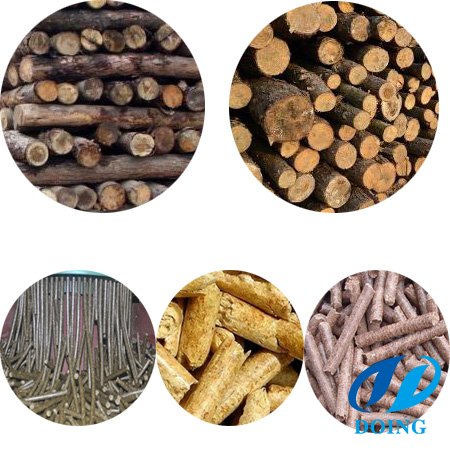 From wood timber to wood pellets
Features of small home used wood pellet mill
1. Wide production range, we could get it to pellet from biomass we could find now such as wood chips, pine, bamboo, peanut shell, rice husk and straw.

2. The density of the pellet could be 1100 kg/m³.

3. Please ensure the max length of the biomass material is less than the diameter of the nib. For example, the diameter of the nib is 6mm, the diameter of sawdust could not be longer than 6mm.

4. Please make sure the moisture of the material is 10%-18%, different material, different moisture requirement. For example, pine has got more lignose and sugar, the moisture could be lower, opposite, the moisture should be higher.

5.Compression ratio of the nib. As the different material has different stacking density and lignose, the nib should be adjusted to get the best molding result. We have done more experiments to get the more suitable current die specification. For general material, it should be the best , but we could adjust the compression ratio according to the material if the customer has got the low production.
---
---
Get Support or Price!
If you want to get more information and offer of the equipment,leave us message online,we will reply as soon as possible !