1.Small Pellet Mill
Biomass small pellet mill is a kind of special equipment which takes sawdust, palm, peanut shell and other crops as raw materials and compressed them into pellets. The pellets produced by this kind of equipment have big density, high heat value, combustion resistance. Due to its small volume, simple operation, it can be used for making pellets at home.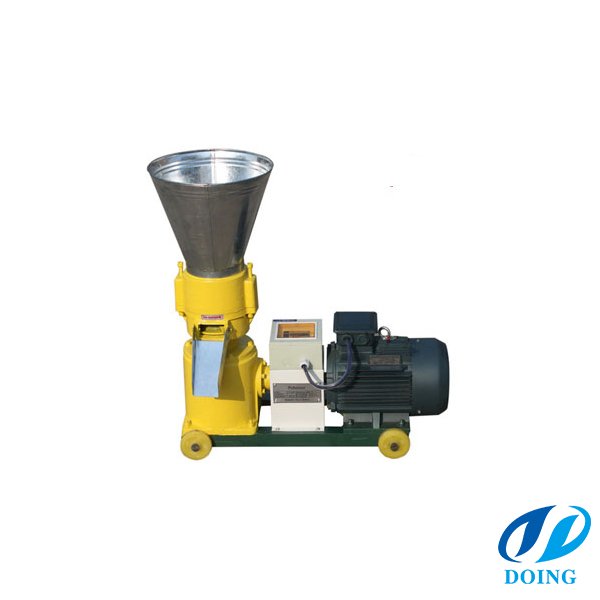 Small pellet mill machine
2.Small Pellet Plant
The small pellet plant, also called moveable pellet plant features positioning flexibility, compacted structure and stable performance as a whole to facilitate transportation and storage. It is designed and manufactured preferably for clients who intend to put a pellet plant into production; yet with a relatively low yield due to limited raw material supply or because of unfixed working positions for pelletization.

3.Wood Pellet Plant
Our complete wood pellet plant has a compact structure, lower energy consumption and is highly efficient. Every machine in the wood pellet line can be designed and manufactured according to customers' requirements. The whole process of wood pellet line can be highly automatically controlled.

According to the material clients may put into use, the running procedures for wood pellet plant are distinguished. However, the production principles seem similar to each other. Technically, the process may involve as follows:
1) Debarking
If you use wood logs, timber or lumber as material for a wood pellet Plant, the first step is to debark logs to facilitate following steps of chipping and pulverization, therefore a wood barking machine is demanded.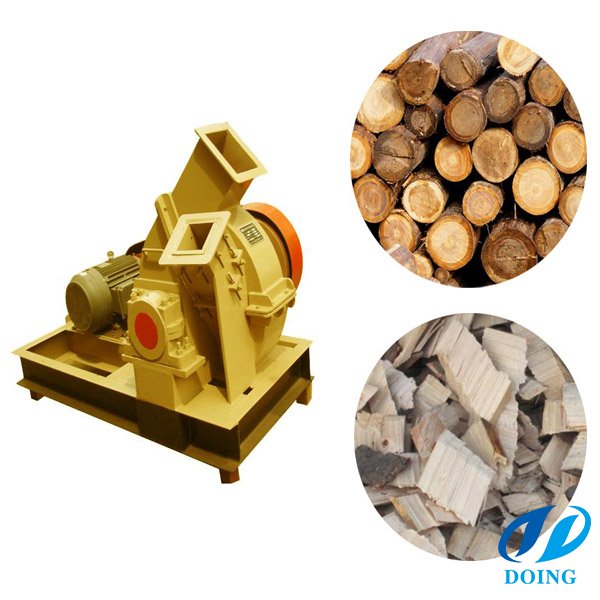 2) Chipping
The step is to reduce size of the material from logs to wood chips with the universal size of about 2cm*2cm for pulverization.

3) Hammer Mill
Generally, hammer mill will be applied to crush chipps into smaller size of powder. However, a, integrated crusher can be used as well to decrease size of material for pelletization. Besides, two-time pulverizing may be considered as well to achieve a better pelletizing performance and ensure pellet mill will work stably.

4) Screening
A sifter is bound to use if the material you possess are beyond purity. The step is to cleanse and purify material with iron scraps, oversized impurities and alleviate damages as well as wear and tear to successive machines. Apart from the special sifting equipment, We will offer magnet tubes installed on conveyers and pre-pelletizing surge bin to multi-deironing metal foreigner matters.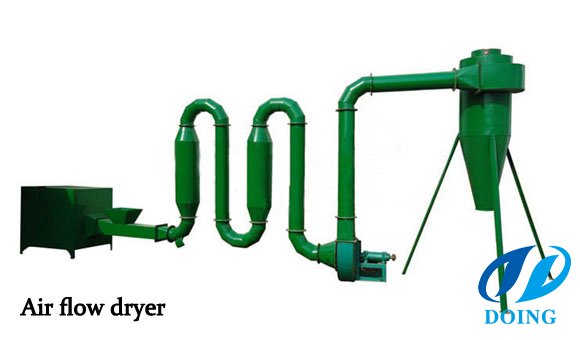 5) Drying
The moisture content of material may remain higher than the required for pelletization. Therefore drying system is needed to reduce moisture content to about 12%-15% for pelletization.

6) Pelletizing
Pellet mill is the most pivotal machine within a pellet plant. After being pelletized, material will be formed into granule shape or column/cylinder shape. For a larger scale plant, from time to time more than one wood pellet mill is needed, for example 4 or 6 tons pellets per hour and we are also excelling in providing large scale wood pellet plants combined with pellet mill assembly.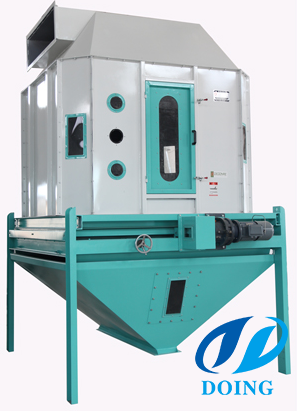 7) Cooling
Newly produced biomass pellets are scolding due to the high temperature and high pressure during pelletizing. And a cooler will then be demanded to ensure the ensuing packaging and a longer storage time of pellets.

8) Sifting
Some powdery material may also flow from pellet mill with qualified pellets, in this regard, it is proved that a sieve will separate the small amount of disqualified mealy material from good pellets and also to qualify pellet packages.

9) Packaging&Slealing
Packing scale can be inquired too. Pellets can be weighed and packed in bags to facilitate pellet storage, transportation and marketing. The packing scale models are varied according to clients' demands. We can offer both small bag packing scale and bulk bag packing scale. And packing machine offered is also integrated with sealing machine as a whole.
---
---
Get Support or Price!
If you want to get more information and offer of the equipment,leave us message online,we will reply as soon as possible !