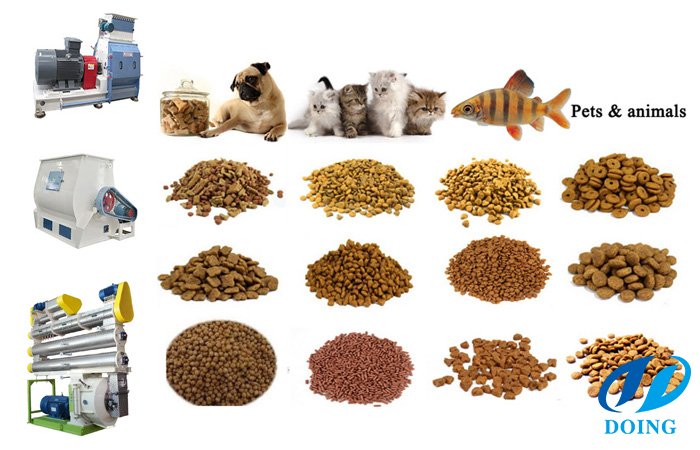 Feed pellet machine production line
Small feed pellet machines production line introduction:
The feed pellet production line is developed especially for small farms. For your convenience, we provide this set of machine which includes only two processes, crushing and mixing process-pelletizing process. Screw conveyor connects the two processes. It's easy and safe to operate at home.

The main machines for feed pellet machines production line
★ Combined Crusher&Mixer
★ Screw Conveyor
★ Feed Pellet Mill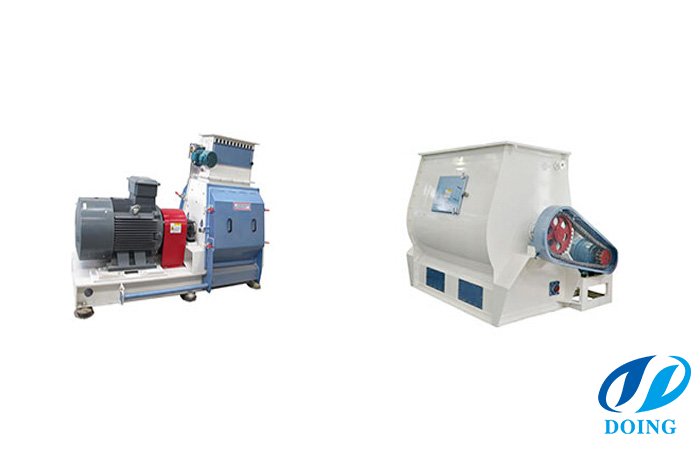 Crushing and mixing process machine
◆ Crushing and mixing process:
Combined crusher & Mixer
Usually, this process is divided into two separate processes by different machines, the crusher and mixer. For saving your time and cost, we develop Combined crusher & Mixer. Before feeding the raw material into pellet mill, the large should be crushed into certain size. In most cases, the feed pellets need not just one kind of raw material; therefore, mixing different raw materials is necessity.
Feature of combined crusher & Mixer
1. The crusher is self-suction, so that it's convenient for your operation.
2. Combining crushing and mixer in one machine, it saves space power and expenses, also high efficiency.
3. Compact structure, easy for install
4. Distinct advantage in making pig feed.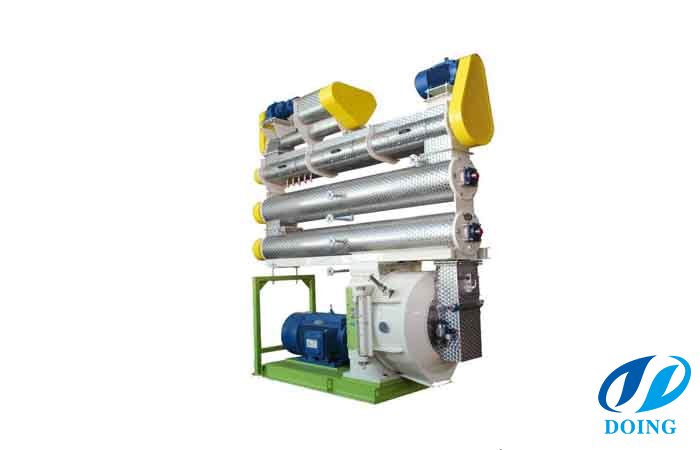 ◆ Pelletizing process
Pellet mill is an ideal pelletizing machine mainly used for small-scale production of animal and poultry feed pellets, grain feed factory, farm, poultry farm. The raw materials are easy to obtain, like corn, maize, wheat bran, rice, beans, etc. Driven by electric motor makes it more energy-saving and environmental friendly.

Features of pellet mill
1. Driven by electric motor makes it more energy-saving and environmentally friendly.
2. The flat die pellet mill is made of wear-resistant material thus having a long service life.
3. The pelleting process is visible, so it is convenient to solve problems in time.
4. Simple structure, small area coverage, easy operation and maintenance.
5. Low consumption, competitive price and cost saving.
6. Electric feed flat die pellet mill can process various kinds of solid grain into small feed pellets for animals like fish, shrimps, chicken, rabbit, pig, etc.
---
---
Get Support or Price!
If you want to get more information and offer of the equipment,leave us message online,we will reply as soon as possible !