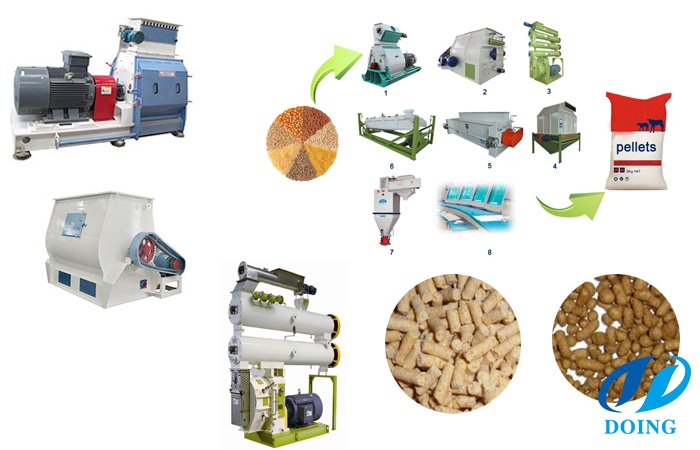 Feed pellet production line
Poultry feed pellet production machine introduction
5t/h feed pellet machine production line is especially for household use and small-size feed pellet plants. For farmers who want to make feed pellet at home, it's an ideal choice for you because of great convenience and cost-saving. This feed pellet production can be used to make various kinds of livestock feed and also aquatic feed. The feed pellets are usually made of corn,brown rice, paddy, sorghum etc.
This

5t/h

feed pellet production line includes: crushing process-mixing processing-pelletizing process. The whole production line is controlled by electric cabinet.

Poultry feed pellet machines for

5t/h

feed pellet production line
★ Hammer mill
★ Mixer
★ Cyclone dust collection
★ Ring Die Feed pellet mill
★ Storage bin
★ Electric cabinet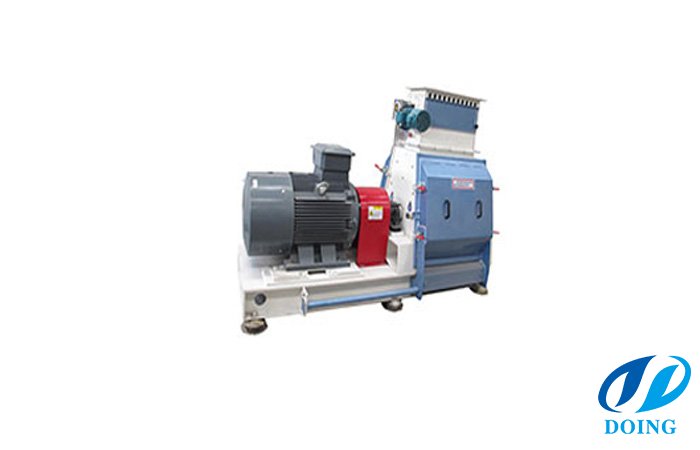 ◆ Crushing process in poultry feed pellet machines
For large-size raw material, crushing them by AMS420 hammer mill into required is a very necessary step during the whole process in making pellet.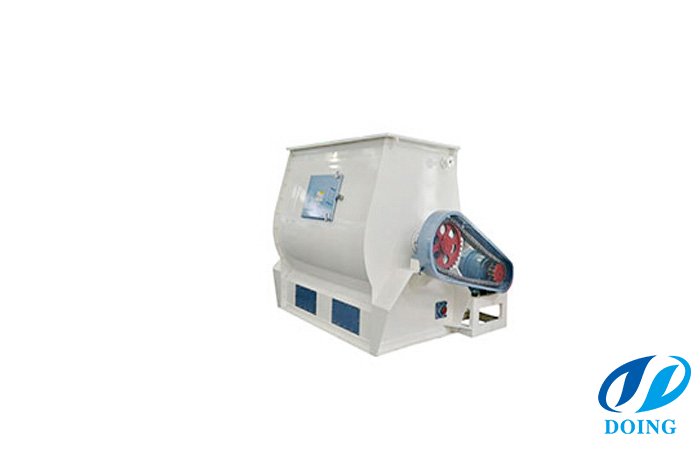 Mixing process
◆ Mixing process in poultry feed pellet machines
Mixer and hammer mill are linked by cyclone dust collection to collect the powder materials.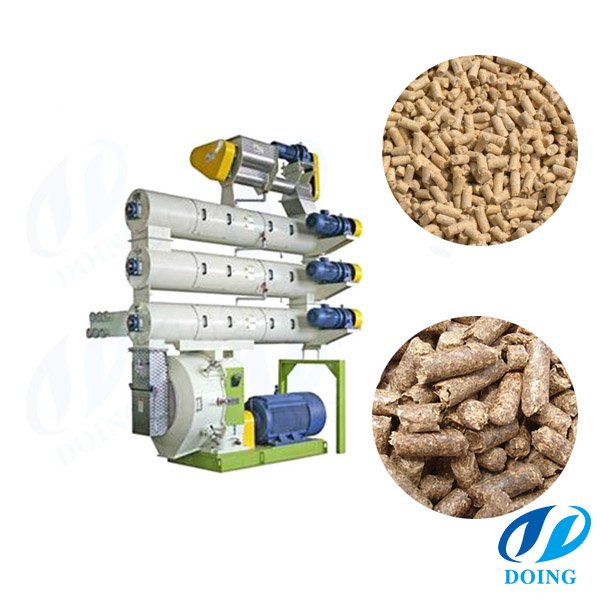 Pellet mill
◆ Pelletizing process in poultry feed pellet machines
AMS series ring die feed pellet mill was developed by considerate the character of pressing pellet with high hardness and density. Due to simple structure and operation technique, it is widely used in medium and small-size plants, grain feed processing plant,livestock farm and individual farms.

Feature of ring die feed pellet mill
1. Pellets discharged from this machine are in moderate temperature. Various micronutrients in raw materials are well kept and it's conducive to digest and absorb nutrition for animals.
2. Pellets are uniformity in size with good appearance and smooth surface. Diameter can be changed between 1.5-6mm(need to change mould)with various length to 5-30mm. Because of high density, feed pellets are easy to storage and transport. Therefore,it is suited for different kinds of animals in different growth periods.
3. Fish feed can be well kept in water for long tome which increases the use efficiency and avoids water contamination.
4. Both powder feed with low moisture content and fresh feed with high moisture content can be made into pellets.
---
---
Get Support or Price!
If you want to get more information and offer of the equipment,leave us message online,we will reply as soon as possible !