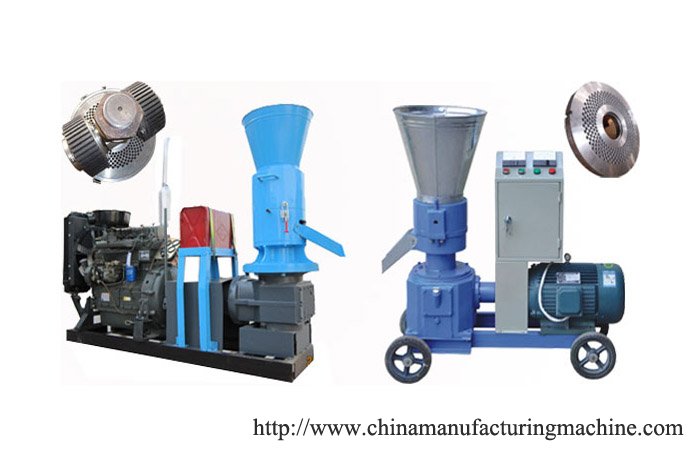 Wood pellet mill
In terms of the issue on how to make wood pellets, there are two aspects you should consider:
1. A pellet mill or a pellet plant?
It is important to make a correct orientation for yourself. That is to say, you should have an idea of your target production capacity, budget and application purpose. This information will help you decide which pellet mill is right for you. If your target capacity is beyond 500kg per hour, you need to build a pellet plant. If your target capacity is less than the data and/ or only for household use, a pellet mill is your best choice. In general, the production processes between pellet production plants and pellet mills are different in adjustment to the machinery, material preparation, detailed equipment to use, etc. Compared with the pellet plant, the production process of pellet mill is much simpler.
2. The production process of pellet mill
The production process can be generally divided into 5 sections as you can see below:
A) Reduce the size of raw materials into appropriate particles.
Based on our comparison tests, the pellet produced from crushed raw material has better and more consistent quality than those produced from rough raw material. You can choose the chipper, hammer mill or wood waste shredder in accordance with your raw material.
B) Dry the size-reduced material to meet required moisture content.
The moisture content will straightly affect the pellet quality of the burning efficiency and clean burning. According to our study and experience, the general requirement to moisture content of wood and biomass material is from 10% to 15%. By choosing and controlling on right moisture content, you will cut down your cost on energy consumption. In this section, a rotary drum dryer is a good choice.
C) Pellet compression press.
In this section, we can choose an appropriate pellet making machine for you according to your actual needs.
D) Cool the final pellets to room temperature.
---
---
Get Support or Price!
If you want to get more information and offer of the equipment,leave us message online,we will reply as soon as possible !