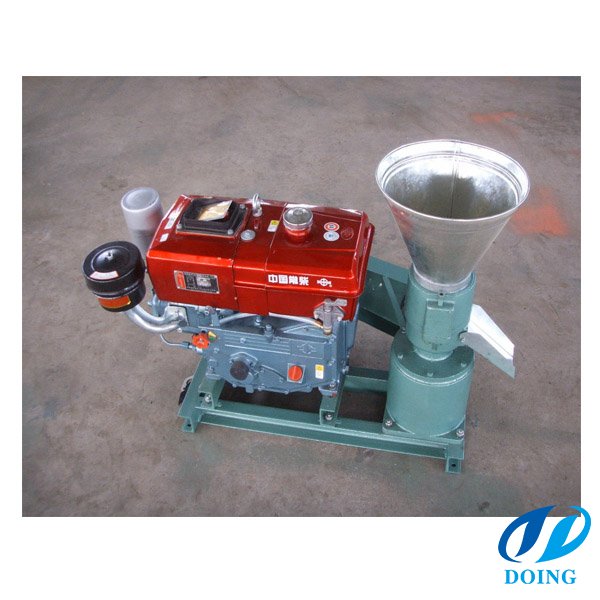 Diesel pellet mill
First, it can solve your problem of lacking electricity while keeping the same productivity. Not all areas are able to get electricity, especially in the fields or rural farms. But this inconvenience can be solved by diesel engine of the pellet machine. Moreover the pellet mill has compact size, so you can place wherever you need.
Second, it is also cost-effective, since it uses low price diesel oil.

Third, diesel pellet mill can process various kinds of raw materials like sawdust, wood chips, straw, sunflower husk, biomass,stalk, etc. No binder or additive is needed in pellets making process.

Fourth, the diesel pellet mill is equipped with a clutch to ensure quick stop in case of emergency.


---
---
Get Support or Price!
If you want to get more information and offer of the equipment,leave us message online,we will reply as soon as possible !