Introduction of biomass small pellet mill
Biomass small pellet mill is a kind of special equipment which takes sawdust, palm, peanut shell and other crops as raw materials and compressed them into pellets. The pellets produced by this kind of equipment have big density, high heat value, combustion resistance. Due to its small volume, simple operation, it can be used for making pellets at home.

Characters of biomass small pellet mill
1. Scientific and reasonable structure and design, high production and low energy consumption.
2. It can adapt to different raw materials and the finished pellets have high hardness and smooth surface.
3. Simple operation and maintaining, safety and reliable performance
4. The biomass small pellet mill machine was founded integrally with beautiful surface, solid structure and long service life

1. Electric motor-driven biomass small pellet mill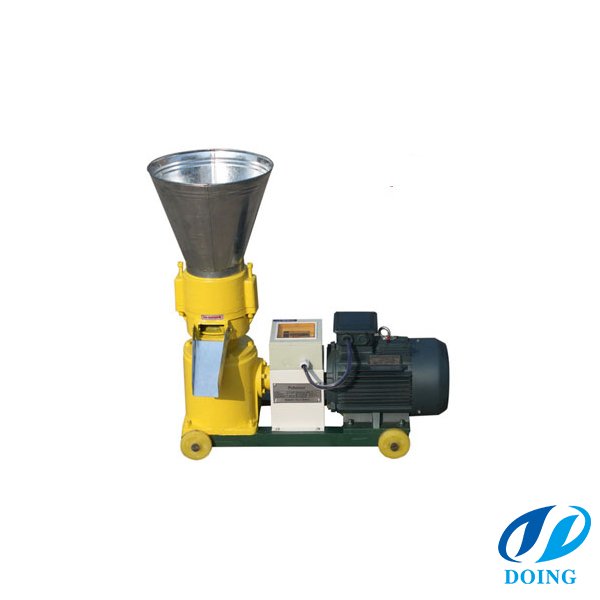 Biomass small pellet mill
Classification of biomass small pellet mill
Small pellet mill offered can be devided into motor-driven pellet mill, diesel engine-driven pellet machine, gasoline-driven pellet press and PTO pellet mill.

With the fast development of feeding animals industry and biomass energy saving project, this kind of flat die pellet press machine become very popular. Since it not only can process the feedstuff for animals, such as feed for fish, chicken, pig etc, but also can process the waste biomass material to wood pellet. This biomass small pellet mill machine has a history for more than 10 years. At the beginning, it mainly used to process the pellet as feedstuff. But recent years, people change the machine through improving the quality of main parts in the machine, in order to make it to process the waste biomass material such as sawdust, straw etc. The final wood pellet can be burned as green fuel in pellet stove or boiler.

For using this flat die pellet press, we got some feedback from our customers. They obtained some experience when they were using this machine to produce wood pellet. Hope it is helpful for you:
1) Best moisture is 15% for all materials
2) The temperature is constant about 90-95'C, you have to take over the pellet just coming out from this pellet press and cooling it before touching it by hand.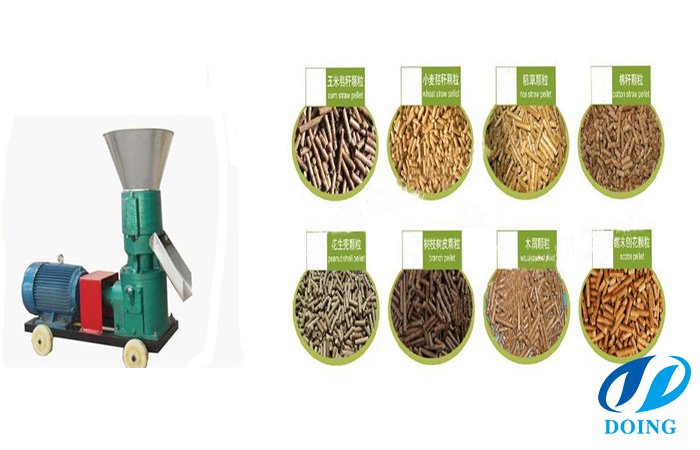 Biomass small pellet mill
Furthermore, we improved our machine more suitable to produce wood pellet after absorbing& digesting the feedback from our customers. In general, they're:
1) Special raw material on the main parts such as roller, template, matrix. Prolonging the life than other similar products in China when process wood pellet after this modification.
2) Modify the whole in the matrix to improve performance of the machines. It's more easy to making pellet.
3) We got the CE Certificate to meet EU client's requirement.

We are one of the leading suppliers of biomass machinery in china. Small pellet mill is one of our primary products of our company. And the primary products includes flat die pellet press, crushing machine and the ring die pellet mill production line and so on. Our products have been exported to many foreign countries. If you have question to our products, please feel free to contact us.
---
---
Get Support or Price!
If you want to get more information and offer of the equipment,leave us message online,we will reply as soon as possible !