Small Pellet Plant Introduction
Small pellet plant is Europe style pelletizing complete equipment, which researched and designed on the basis of many years production experience of our factory, combining with the foreign country advanced technology and fully understanding the clients requirements. The small pellet plant can be used for making biomass pellet and feed pellet, which has the function of crushing, mixing, pelletizing and cooling. The pellet after compression has elegant surface, less fracture, high density and even in length etc. The pellet plant is small in volume, high degree of centralization, mobility which is fit for the region with separated materials, and it could realize localization of pellet production.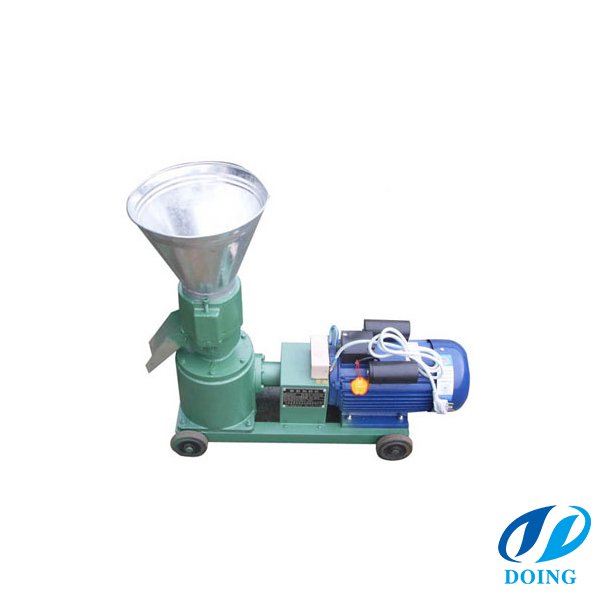 Small pellet plant
The small pellet plant can be used to process both agricultural residues such as rice husk, corn stalks and forest waste such as pinewood and beech. Kingman is capable of offering different ring die models with distinguished compression ratios to match clients' demands. Pellet mill within the moveable pellet plant adopts gear drive system with perfect transmission ratio, possessing big driving torque and featuring smooth transmission, easy operation, environmental protection and low maintenance costs.

Working Principle of Small Pellet Plant:
After being pulverized in the hammer mill, raw material will be sucked into screw conveyer through a cyclone system to have material input kept stable and then the material will be moved into pellet mill installed with a ring die. Pellets from the pellet machine will be transported to the cooler and sieve for separation from the disqualified, during which mealy material or subpar pellets will be collected into the dust filter system.
---
---
Get Support or Price!
If you want to get more information and offer of the equipment,leave us message online,we will reply as soon as possible !