Features of our

feed pellet machines


<1>Feed pellet mills have durable operation with high quality.
The feed pellet machines adopted the technology from Germany,which special design reduce the space between the die and the rollers a lot, the lifetime of the die and rollers lengthened a lot.

<2>Because of the high pressure and stable operation, our wood pellet mills can make good density pellets without bond. The feed pellet machines have the oil pump matched, which can lubricate the rollers automatically when they are working.

<3>The materials that can be used for making pellets as follows:
1.Coarse fiber like wood sawdust,cotton stalk and other biomass for burning.
2.Making pellets from corn, bean, stalk, rice husk, weeds, straw and so onfor feed. Also making biological fertilizer, organic fertilizer.
3.Our flat die pellet mills can make pellets with diameter 3-30mm,length 20-50mm.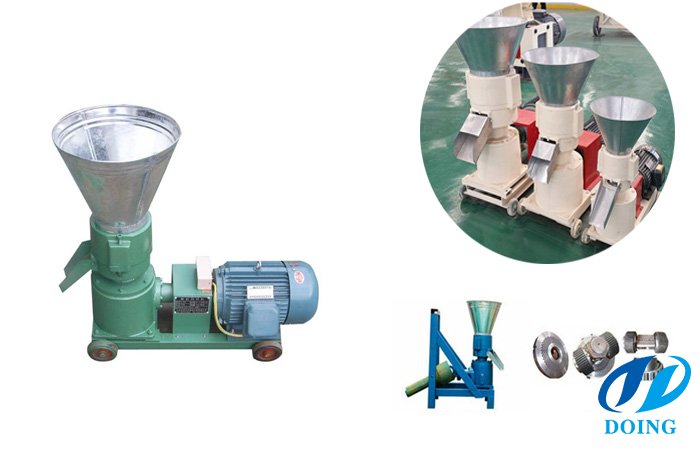 Characteristics of our

feed pellet machines

:
1.Structure simple,wide adaptability,small area covering,low noise.

2.Powder feed,grass powder don't need or a little liquid can be added for granulating,so the moisture content of granule feedstuff almost the same as moisture of granulating materials,which is benefit to store.

3.The feedstuff is for chicken,duck,fish etc,can get more economic benefits than mixed powder feed.

4.Dry materials processing ,the feed particles with high hardness ,smooth surface ,internal cure,can improve the nutrition digestion and absorption.

5.When processing ,grains or beans pancreatic enzyme boycott factor produces denaturation effect,which can reduce the bad effect on the digestive,kill many kinds of parasitic ovum and other pathogens ,reduce bred worms and the digestive system diseases.
---
---
Get Support or Price!
If you want to get more information and offer of the equipment,leave us message online,we will reply as soon as possible !