Introduction of flat die wood pellet machine
Our CE certificated 30kw small flat die pellet machine is a kind of new-style energy with renewable, environmental protection, biomass clean and low cost. F

lat die wood pellet machine

is widely used of heating, biomass boiler, household gasification furnace, industrial boiler, hotels, restaurants, bath in industries as heat source, solved the problem of the coal boiler environmental protection as well as the higher costs of industry fuel, and it also can be used as the fodder with high nutrition released under high temperature after briquetting and convenient to store.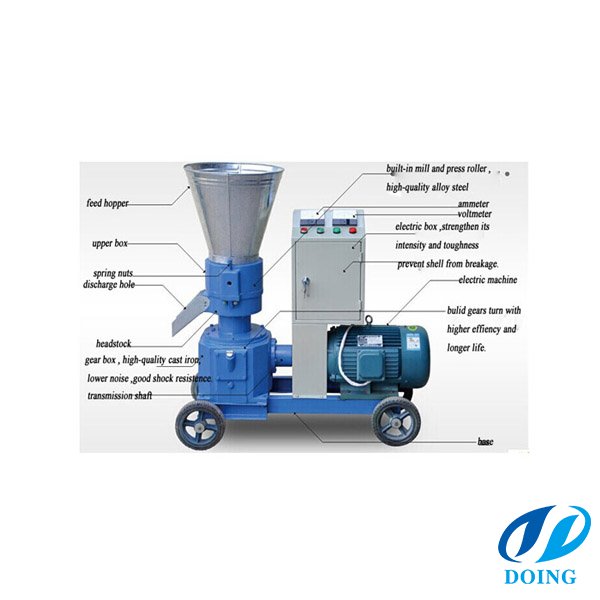 Flat die wood pellet machine
Materails of flat die wood pellet machine
The wide scope of raw material: the corn stalks, wheat straw, cotton stalks, rice straw, rice husk, peanut shell, corn cob, branches, leaves, sawdust and other crops in rural areas , solid waste, furfural-residue, edible fungus dregs, and Chinese herbal medicine residue etc. All can be used as raw material.

Main feature of flat die wood pellet machine
1. Flat die wood pellet machine adopts pressing roller and the linear velocity of its ends is the same with the die one, therefore it's not appearing dislocation and friction, decreasing the resistance, reducing the kinetic energy loss, extending the life of the mold and reducing the production costs.

2.Pinch roller sets smoothly and increase the pressing of the district, increasing the production efficiency.

3.Flat die pellet machine adopts central screw rod to adjust the pressure, and the distance of mould can be long and short to ensure the effect of pressing, so can suit for different materials.

4.The models have a wide range of apertureΦ6-Φ12mm mold, adapted to different materials, to achieve the best efficiency.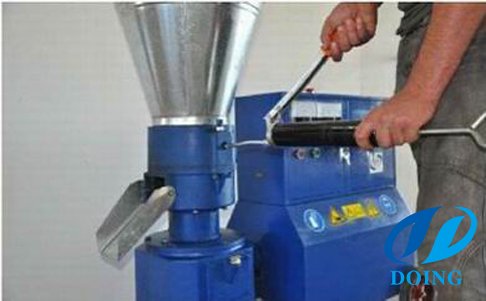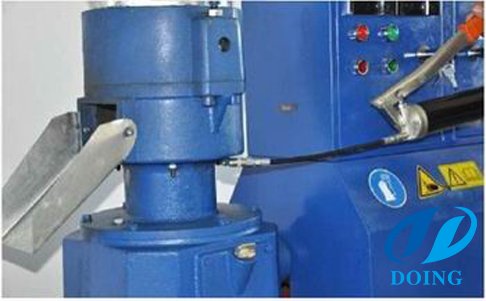 Flat die wood pellet machine
Advantages of flat die wood pellet machine
1. Small motor power, high output

2. Stable working

3. Flat die wood pellet machine is easy to operate

4. National stardanded

5. Reasonable price with CE certificate

6. Super material of the rollers and dies, alloy steel
---
---
Get Support or Price!
If you want to get more information and offer of the equipment,leave us message online,we will reply as soon as possible !