Wood pellet maker introduction:
The wood pellet maker machine designed by our factory is a newly-developed renewable energy equipment which can transform any Agro-wastes into bio-fuel pellets with high calorific value It can used almost all kinds of corn straw, straw, rice, wheat straw, wheat shell, bean straw, cotton stalk, medical dregs, tree branches, leaves and wood chips, sawdust, hay etc..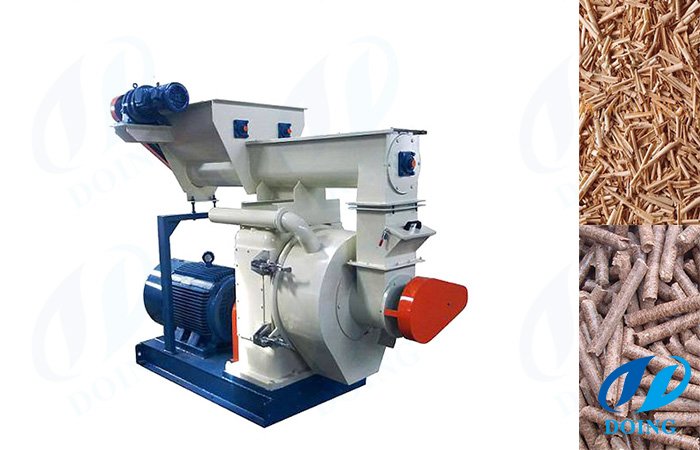 Characteristic of wood pellet maker:
1. Our pellet maker can solve the problem that biomass fuel with crude fiber is difficult to pellet and has bad performance. The main drive of our pellet mill adopts the high accuracy gear driving. It makes gear directly-connecting as the driver, and is with quick-release die fixed by clamps, which can increase the output 15% more than the same type machine with belt-convey.

2. The feeder of our wood pellet maker uses variable-frequency and variable-speed motor to make sure the good quality of the pellet. It is equipped with overload protection device and boost pump lubrication system.

3. Feeder, conditioner and chute of our wood pellet maker machine made of stainless steel. We adopt international manufacturing technique to provide customers with different kinds of mould or according to customer's requirements. And our wood pellet mill is long life service, high quality and cost less for every ton.

4. We have different bore diameter of the ring molds for your choice. And the feeder is with excellent ring die, long time service and produce smooth, quality pellets.
---
---
Get Support or Price!
If you want to get more information and offer of the equipment,leave us message online,we will reply as soon as possible !