Biomass briquette machine introduction
Biomass briquette machine provides a reliable way to make profit from agro-forestry wastes. If abundant biomass resource is available for you, you can consider starting a briquetting plant. We have been in this industry of supplying the complete set of briquetting equipment for overseas customers for many years. We would like to try our best to satisfy the customer with lowest possible cost and best after-sale service.

Our wood biomass briquette machine has automatic temperature control system, and it is designed to produce wood or charcoal briquette with high density as biofuel.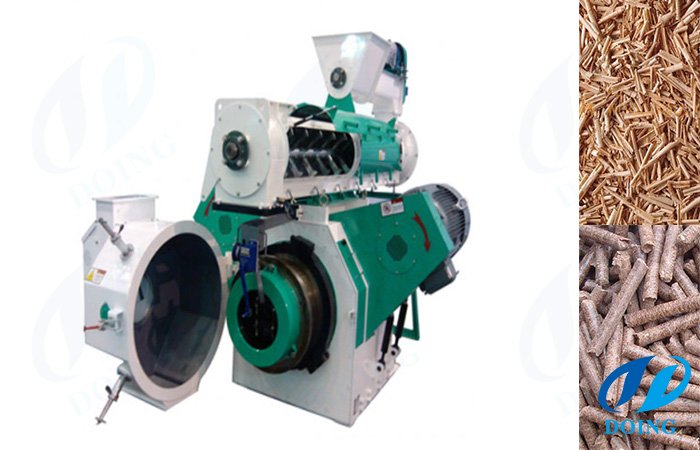 Wood biomass briquette machine
Raw materials - biomass briquette machine
Any types of Agro-forestry waste and forest waste can be used for make briquettes such as groundnut shell, sawdust, coffee husk, paddy straw, sunflower stalk, cotton stalks, maize stalks, soybean stalks, rape stalks, peanut plants, sunflower stalks, bamboo sawdust, bagasse, wood chips, rice husk, coffee husk, coir pith, jute sticks, bamboo, wood, straw dust, Mustard stalk and nutshell, coconut shell, etc.

Final product from biomass briquette machine
The available shape: Square, hexagonal, pentagon, pentagon with edge, hexagon with edge.
The available diameter could be: 50mm, 60mm, 70mm and 80mm etc.
The available length could be: 20cm, 30cm, and 40cm etc.
The feature of the final product: Specific gravity: 1300-1900kg/m .

Working principle of biomass briquetting
Briquetting is a process that biomass is compressed under high pressure and high temperature. The machine has a large screw to grind the biomass into briquettes that are of uniform composition. The self bonding of biomass is to forming a briquette which involves the thermo plastic flow of the material. The lignin content that contains naturally in biomass material is released out under high pressure and high temperature. Lignin serves as the glue in the briquetting process, thus the biomass material can form into high density briquettes after binding and compressing process.

How to make biomass briquette
Crushing-----drying------briquetting-----final product
Moisture: raw material humidity: 8-12%.
Diameter of raw material: less than 5mm.

If you need briquetting machine, please feel free to contact us. Our professional salesman can give you suggestions to choose the most suitable type.
---
---
Get Support or Price!
If you want to get more information and offer of the equipment,leave us message online,we will reply as soon as possible !