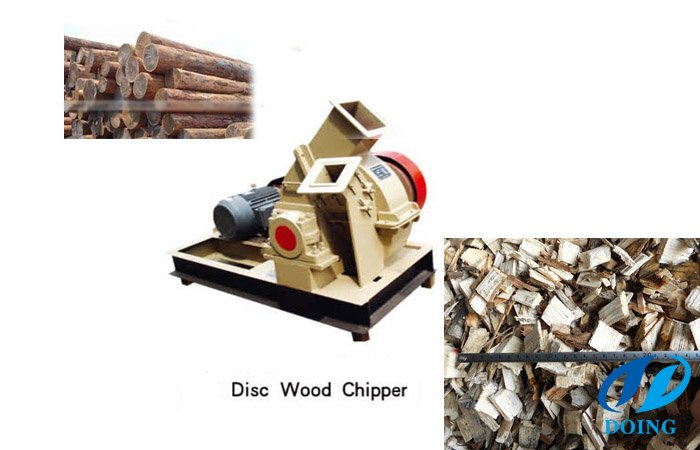 Wood chipper
Get to Know Wood Chipper
Wood chipper is born to process wood logs or tree branches into 20mm-40mm wood chips for various wood products industries and plants. Known as wood cutting machine, it belongs to wood processing equipment series.Wood chipping machine is widely applied to wood pellets, textile, papermaking,slurrying and wood-based panel industries.It has no special requirements on raw materials and thus can process wood logs, peeled undersized tree branches,bamboo,slab material and fallen trees.

Wood Chipper Shredder Classifications
Wood chipper machine contains two types which are fixed wood chipper and mobile wood chipper. The fixed type is mainly used in plants or factories, while the mobile one for forest zone. Based on different configuration structures of working parts, wood chipper can be classified into drum wood chipper and disc wood chipper; Oblique feeding wood chipper and flat feeding wood chipper are also two different types due to feeding styles.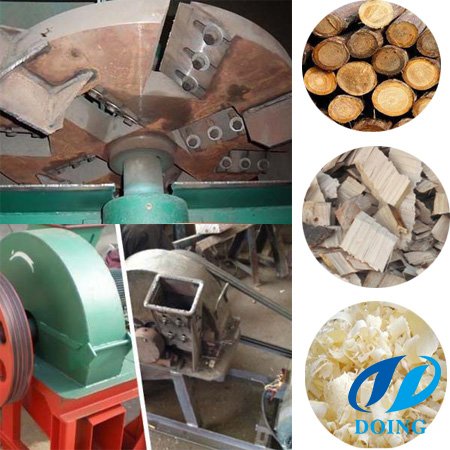 Inner structure of wood chipper machine and final product
Wood Chipper Machine Inner Structure
Our wood chipper is designed in disc type and oblique feeding. This series wood chipper consists of engine base, chipper disc,feed inlet,cutter blade,dead knife,cutter cover,electric controlling system, etc. Customized wood chippers and spare parts .
---
---
Get Support or Price!
If you want to get more information and offer of the equipment,leave us message online,we will reply as soon as possible !