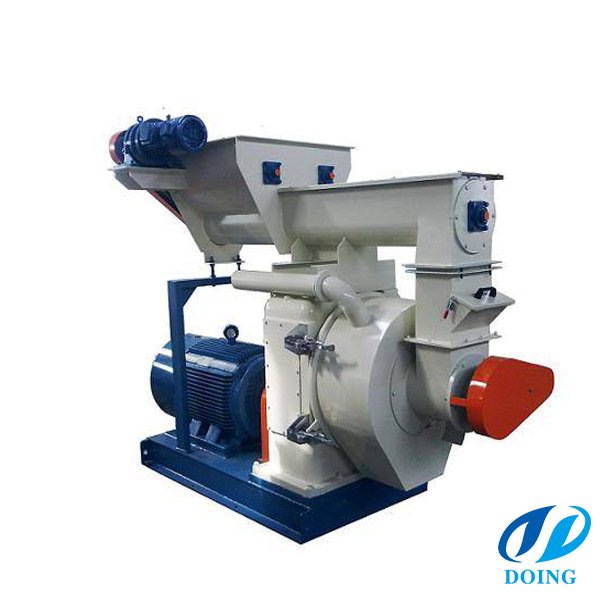 Steam supply is mainly and commonly put into use for a feed pellet plant instead of a biomass pellet plant. Because forage for husbandry, such as fish, chicken, pigs, cows and sheep, needs sterilizing and curing. Otherwise, animals will become subjected to indigestion and ailment so that meet growth will be adversely affected. However, steam supply can facilitate pelletizing process with a higher yield and reduce damages to machines. For biomass pellet plants and biomass pellet mills, steam supply can be either used or not, but a majority if clients will go for non-supply due to the more costs. The steam system can be chosen if the overall production of pellets surpasses 1 ton per hour and the yield can be enhanced by 30% to 40% higher. If so, the steam pressure shall stay about 0.5MPa.

Water supply for biomass pellet mill can be offered by us and the water source shall possess a pressure value of about 0.3Mpa-0.5Mpa. A water-spray system is installed on the conditioner of a biomass pellet mill just in case that feedstock through dryer has been over-dried due to poorly manual control of drying. We, nonetheless, would like to give clients some tips or warnings of using water supply. Because short-term rabblings via paddles of the screw shaft in a conditioner will fail to mix sprinkled water with feedstock sufficiently. The water-spray solution is short-lived.

Impressively,pioneers biomass equipment manufacturing and usher in biomass mixer to retrofit biomass pellet production design and complete plants will then be advanced. The waster supply can be done through the mixer prior to pellet mills.
---
---
Get Support or Price!
If you want to get more information and offer of the equipment,leave us message online,we will reply as soon as possible !