Drum chipper introduction
Wood chipper is a unique chipping machine to process wood branches and wood blocks into chips, and it is a good pretreating machine for biomass pellet plant as well. It is specifically popular with the fields of particle board, fibreboard and paper mills and other industrial production and stock preparation section in wood manufacturing facility. A small drum chipper is the best raw material preparation plant laboratory equipment.

Main raw materials for the wood chippers include cutting trails, logging residues (branches, twigs, etc.) and wood processing residues of raw materials (slab, slab, core logs, veneer waste, etc.), and non- agro waste raw materials (such as sugar cane, reed, bamboo, etc.) can be put into drum chipper as well.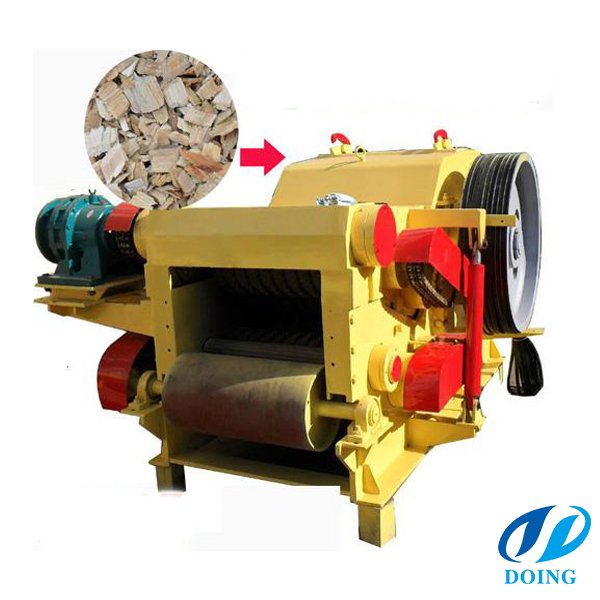 Chippers feature compact structure, easy operation, high productivity, wide adaptability of raw materials, cutting wood of high quality in a safe, reliable way, drum chippers are also of easy maintenance, to be the more advanced chipping equipment.

Note: Near the maximum cross section, the cutting length is not more than 2m. Raw materials used for chipping should not be too moist or even wet.
---
---
Get Support or Price!
If you want to get more information and offer of the equipment,leave us message online,we will reply as soon as possible !